World's wild tiger count rising for first time in a century
By Staff The Associated Press | April 10, 2016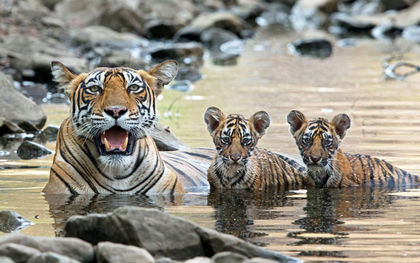 NEW DELHI – Conservation groups say the world's count of wild tigers has gone up for the first time in more than a century.
Experts looking at national surveys and data from the International Union for Conservation of Nature say their best estimate for the number of tigers roaming forests from Russia to Vietnam is now 3,890.
READ MORE: Endangered Species Act protections set for 2 groups of Africa's lions
That tally announced Monday by the World Wildlife Fund and Global Tiger Forum marks a turnaround from the all-time low of about 3,200 wild tigers recorded in 2010.
The increase was due mostly to larger numbers counted in India, Russia, Bhutan and Nepal. WWF stopped short of saying the actual number of tigers was up, noting that the higher count could be party explained by survey methods and more areas being included.