Rhino horn sold in Vancouver highlights loophole in law
By Estefania Duran Global News | November 26, 2015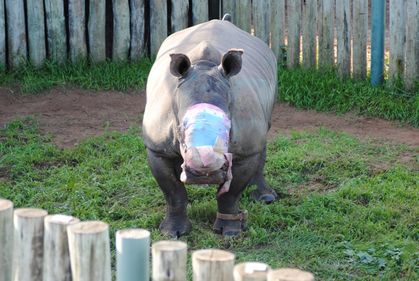 A rhino horn was auctioned for $228,000 dollars in Vancouver this past Saturday. Even though the sale of horns is illegal in Canada, there's a loophole that has allowed sales for years.
The sale of horns was banned in Canada in 1975, however, if a seller can demonstrate the horn is older than that year then they are allowed to sell it.
"The sale of rhino horns is absolutely wrong. Rhinos are amongst the most endangered animals on the planet and it is the illegal trade in rhino horn, and the legal trade in rhino horn, that is driving poaching on an industrial scale," says NDP Justice critic Mike Farnworth.
Although the sale of the horn on Saturday was estimated at $20,000 dollars, the international ban on the sale of new rhino horns has raised the value. Many people believe the horns are an aphrodisiac, although there's no evidence to support this. Others believe it has medicinal qualities.
Farnworth has been trying to fight this loophole in Canadian law. "It's my intention now to table a private members bill in the spring session of the legislature that will outlaw the sale of rhino horn from wherever was obtained."
"I think all of us understand the importance of combating poaching and what is happening to some of the most majestic creatures on the planet."
He says that people should turn to pharmaceutical companies instead if they are looking for aphrodisiacs rather than rhino horns. "Leave the rhinos alone."
Farnworth is also looking at the possibility of including ivory tusks in the bill, which have a similar demand to rhino horn.
This is not the first time the sale of a rhino horn has created controversy in Canada. In 2012 another sale took place in Victoria that angered animal defense groups.