New government funding to protect endangered wildlife species in Saskatchewan
By Christa Dao Global News | January 12, 2016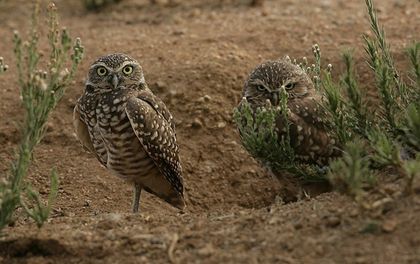 REGINA – A total of $2.58 million from Environment Canada and Climate Change Canada will soon jump start a new wildlife conservation project in Saskatchewan.
The Saskatchewan Stock Growers Association will partner with local conservation groups and farmers to identify possible strategies and initiatives.
The funding will go towards habitat restoration plus building fences and other infrastructure.
"If you go to other parts of the province, a lot of the lands been cultivated, they're overgrown with bush and the lands been lost. So here's where we're going to focus our efforts is to maintain the habitat that exists," said South of the Divide Conservation Action Program's Tom Harrison.
The conservation project will target 13 endangered species in the southwest region of the province.
"(We'll) try to work with producers on the land to improve those habitats," said Harrison.
Some at-risk species include the burrowing owl, leopard frog, and greater sage-grouse.
"Through proper habitat management, we're hoping to grow their populations in Saskatchewan, and in Canada" said Saskatchewan Stock Growers Association General Manager Chad MacPherson.