Animal group takes Ontario minister to court over endangered species
By Liam Casey The Canadian Press | September 20, 2017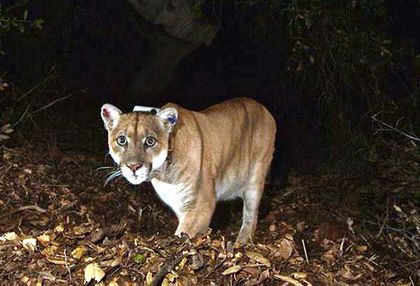 TORONTO – An animal rights group is taking an Ontario minister to court in what it calls an attempt to protect endangered and threatened species in the province, including the mountain lion and a bird known as the whippoorwill.
Animal Justice contends the Minister of Natural Resources and Forestry, Kathryn McGarry, is failing to comply with the Endangered Species Act by not issuing recovery strategies for 37 species in the province.
"All we're doing is asking the court to make an order saying that the minister and government have to abide by this legislation," said Nick Wright, a director with Animal Justice.
READ MORE: New report says half of Canada's wildlife species are in decline: 'We are going to lose ecosystems'
The organization filed an application in divisional court Tuesday seeking a judicial review of the Endangered Species Act legislation.
McGarry said in a statement that her ministry received notice of the legal action on Wednesday and will be reviewing it.
"Ontario continues to demonstrate progress on the completion of recovery strategies. Since 2008 recovery strategies have been completed for 124 species, working in collaboration with our federal partners, an additional 41 recovery strategies are underway," she said. "As this is before the courts it would be inappropriate for us to comment."
WATCH BELOW: WWF study shows that Canadian wildlife is facing 'serious challenges'
A recovery strategy "provides the best available scientific knowledge on what is required to achieve recovery of a species," according to the province's website. It also outlines the habitat needs and the threats to the survival and recovery of the species.
A section of the Endangered Species Act says the minister "shall ensure" that recovery strategies are prepared and issued to the public within one year for endangered species and two years for threatened species, with some provisions for acceptable delays.
Animal Justice said it hired Ecojustice, an environmental advocacy group, to review recovery strategies among Ontario species.
READ MORE: Canada, U.S. launch joint investigation into deaths of 13 right whales
"As of August 2017, there are 37 species for which the minister is in arrears of issuing a recovery strategy," Animal Justice said in documents filed in court.
The groups said they met with McGarry in April to discuss the issue, and she committed to write a "substantive response" to Animal Justice's concerns, according to the documents filed in court. A policy advisor to the minister said in an email to the group in early May a response would be prepared within the month, the documents say.
READ MORE: Inside Ontario's fight to save declining barn swallows, one bird house at a time
Wright said it has not heard from the minister and decided to take legal action.
"Two animals we have highlighted are the northern bobwhite and the mountain lion and these are two egregious instances where 10 years have passed and nothing has been done," Wright said.