Nova Scotia land protected for endangered turtles
By Staff The Canadian Press | 20 décembre, 2013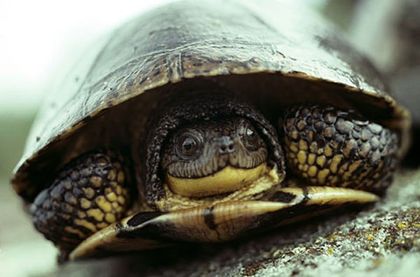 KEMPT, N.S. – The Nova Scotia Nature Trust says 30 hectares of land in Kempt that's home to the endangered Blanding's turtle will be permanently protected.
The trust says Bull Moose Meadow located near Kejimkujik National Park provides freshwater wetland habitats for the turtles, as well as at-risk birds, snakes and rare plants.
READ MORE: New rules threaten endangered species: report
Blanding's turtles are among the slowest maturing freshwater turtles in Canada and can live up to 80 years.
But the trust says hatchlings have a survival rate of less than one per cent and are struggling to survive as more cottages and roads are built where they live.
The trust says there are fewer than 500 adult Blanding's turtles remaining in the province.
Bull Moose Meadow is the fifth conservation site the trust has protected for the turtles.