Alberta's caribou recovery plan draws criticism from environmentalists
By Staff The Canadian Press | 19 juillet, 2016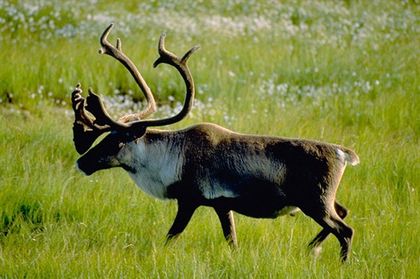 About a dozen environmental groups from across the country are urging the Alberta government to abandon a draft plan for the recovery of woodland caribou.
The groups say a proposal to fence in 100 square kilometres of forest for pregnant females would lead to predators and other animals such as deer, elk and moose being destroyed.
The public is being asked to voice opinions on the draft before the Aug. 5 deadline.
Environmentalists say the major issue that needs to be addressed is the loss of natural habitat to industrial expansion.
READ MORE: $32M Cenovus project aims to help threatened caribou near Alberta oilsands
Some of the organizations criticizing the caribou plan include the Animal Alliance of Canada, the Raincoast Conservation Foundation and Wolf Awareness.
The $40-million plan to restore industry-damaged habitat and section off forest to protect calving cows has drawn applause from scientists.
But some researchers have questioned the feasibility of the birthing pens. It's been noted that they would only be needed for a few weeks each year. It's also been suggested that caribou coming out of a predator-free enclosure would not know how to handle themselves in the wild.
READ MORE: Alberta considers fencing off calving pens for caribou in impacted forests
"These management experiments will destroy entire ecosystems, and many of the animals within, in an attempt to recover several threatened subpopulations of a woodland caribou," Paul Paquet, a senior scientist with Raincoast Conservation, said Tuesday in a release.
"If caribou are indeed the priority, why is industrial activity planned to continue within essential caribou habitat?" added Sadie Parr, executive director of Wolf Awareness.
The federal government has given provinces until 2017 to come up with range plans and recovery strategies for caribou herds, which are in danger across the country.
In Alberta, decades of development have left herds clinging to a few scraps of old-growth forest. Numbers have declined by about 60 per cent and some ranges are more than 80 per cent disturbed.
The provincial government in June released the draft that includes a recovery strategy and a range plan for one particularly threatened herd, which has declined to a few dozen.